PUMA evoSPEED 1 Released – White/Limoges/Ribbon Red
After Sergio Aguero had been seen in unknown boots a few weeks back, PUMA had released a prototype of the evoSPEED 1 with a crazy camouflage design. Only a select amount of pairs were released, but after a week the evoSPEED 1 has been officially brought into the market in the release colorway of White/Limoges/Ribbon Red.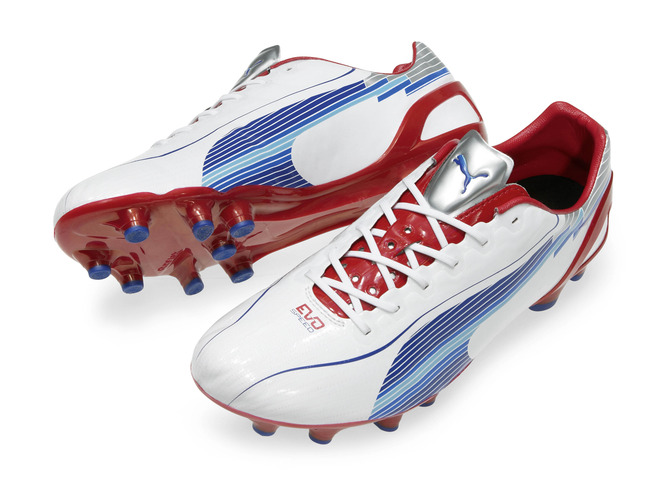 The evoSPEED series is PUMA's new line that stretches across multiple sports such as: running, motorsport, cricket, football (soccer), and golf. For football, the main sponsor who will be wearing the new evoSPEED 1 is Sergio Aguero of Manchester City and Argentina.
PUMA has been fairly successful in the speed boot market in the past few years with their lightweight releases with the V-Speed series, and now the evoSPEED has taken over as the new silo for PUMA. The evoSPEED strikes me as a new version of the V1.11 SL. Even though PUMA has kept that ultra-lightweight feel that the V1.11 SL had, they have also produced both a synthetic version and a kangaroo leather version.
Synthetic (Left) and Kangaroo Leather (Right)
Like past releases of PUMA speed boots, most every aspect of the boot is the same for the two versions (leather and synthetic) except for the upper. The synthetic that is being used on the boot is a monolayer microfiber (single layer) so it is ultra-thin. Internally, PUMA has placed their EverFit Cage in the walls of the upper to provide stability and a little bit of structure to the thin upper. On the Kangaroo leather version, Puma is using ultra-thin leather that I would expect to be very soft due to how thin it is. The heel liner on the synthetic version is a synthetic leather material, where the liner on the k-leather version is a super soft synthetic suede to add to the comfort of the boot.
Apart from the upper, the synthetic and leather versions are basically the same. With this release, PUMA has totally revamped the outsole. Neither the familiar bladed studs nor the carbon fiber insert have been included. Instead, the outsole is one piece and features both blade and conical studs. Some people may be disappointed with the move away from carbon fiber, but it makes for a much lighter boot. Weight wise, the synthetic version comes in at a super lightweight 6.4 ounces, where the kangaroo leather version still weighs in at a slightly heavier but still competitive 6.8 ounces.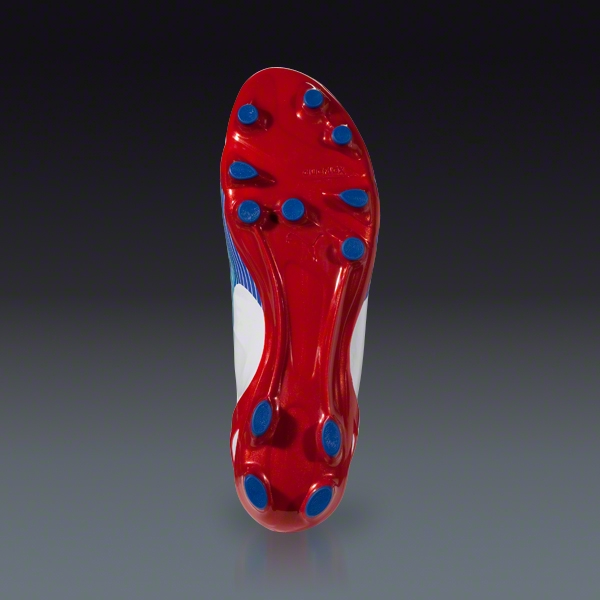 If you are looking to buy a pair, they are on pre-order and are going to be ready to ship on June 1st. For the best selection of the evoSPEED series, check out Soccer.com for a full range of boots. The synthetic retails for a price of $184.99 and the K version costs a little bit more at $199.99.